Branding

&

Design
Award-Winning
Every detail matters.
With our customized brand exercises and questionnaires, we take the time to get very familiar with your unique vision and strategy before designing your perfect brand, logo, or design piece.
View our work
Branding & Design
SERVICES
Full Brand Development
Brand/Style Guides
Logo Design
Marketing Collateral
Annual Reports
Signs & Displays
Web Graphics
Packaging
Custom Graphics/Illustrations
Infographics
Monthly Design Support
Let's get creative
1. DISCOVER
What do you do? We begin each and every project by immersively learning and discovering your unique business, vision, values, audience, competitors, pain points, achievements, and goals.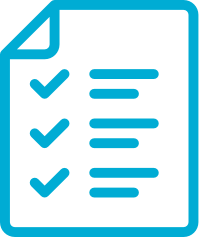 2. DEFINE
How can we help? During this stage, we identify your specific needs and goals and define your custom solutions. We then break down the project into timelines that work for you and deliverables that ensure visibility and collaboration.
3. DESIGN
Let's get creative! Our design phase consists of conceptualizing, creating, presenting, collaborating, and refining. With your unique vision and objectives in mind, we develop an array of visual concepts that we can expand,combine, or even scrap and start over.
4. develop
Where creativity meets functionality. Now, we bring your design concepts to life. Our backend development process includes custom coding, UX design, individual page development, mobile optimization, content creation, and more.
5. Deploy
Blast off! During this stage, we finalize quality assurance testing, ensure mobile optimization, and go live!
Experience
Experience

the

Quality & CREATIVITY

OF

A

BIG AGENCY

WITH

THE

ATTENTION, COMMITMENT,

AND

CARE

OF

AN

IN-HOUSE TEAM.
Don't be shy
LET'S GET STARTED
1. Tell us a little bit about yourself and your project below.
2. One of our sales representatives will reach out shortly to discuss how we can help.
3. Let the collaboration begin!